CLASS 1'S ARCTIC ADVENTURE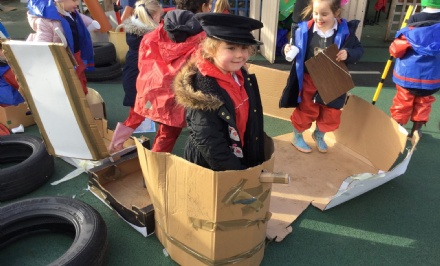 Class 1 went on an exciting Arctic adventure.
We are delighted that Class 1 returned safely from an exciting trip to the North Pole recently. The children designed and built their own boats and binoculars, wrote kit lists of what they needed to take with them and drew maps. Weather conditions proved favourable for the expedition and most of the expeditionary force chose to go ashore for some additional exploring and adventure. Polar bears, an Arctic fox, an Arctic hare and orcas were all enjoyed from a safe distance. There was just one incident of 'man overboard' with a successful rescue and all returned in one piece in time for school lunch!